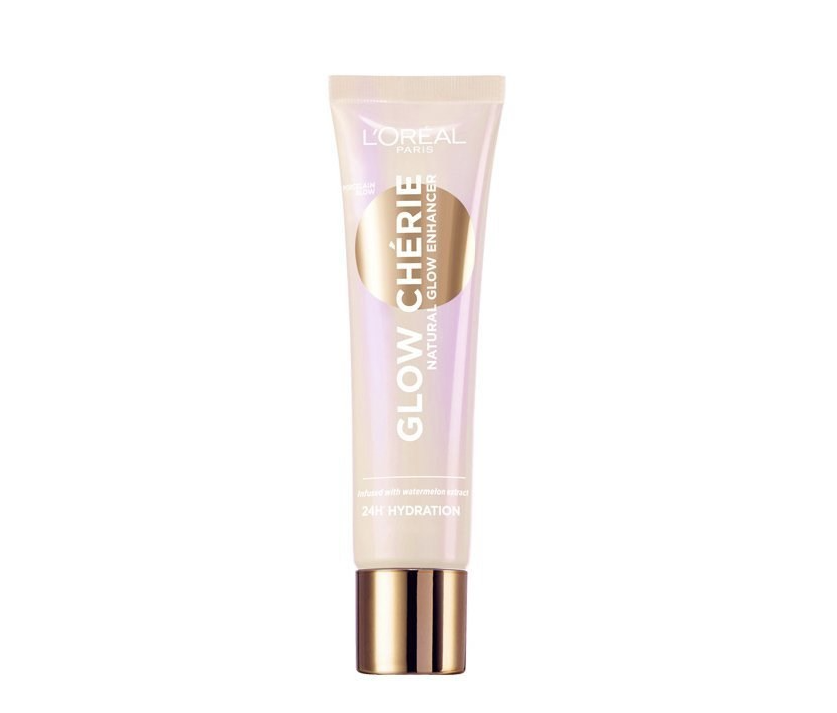 Loreal Glow Cherie Natural Glow Enhancer highlighter 30 ml, Porcelain Glow
L'Oréal Paris Glow Chérie Natural Glow Enhancer is a velvety moisturizing cream combined with an illuminating effect, conferring a radiant and smooth complexion. Its formula is enriched with glycerin, a powerful moisturizer, that draws moisture from the air around and binds it to the skin as well as reinforces the skin barrier, creating a light texture with long-lasting hydration benefits of up to 24 hours. Moreover, the watermelon fruit extract and the shea butter extract in its composition intensely nourish the skin all the while soothing it; also these ingredients provide an antioxidant effect that eliminates free-radicals, resulting in a more even and embellished complexion. Additionally, this cream has light-reflecting particles, leading to an instant glow.
This make-up product is suitable for all skin types and remains on the skin all throughout the day. Its texture allows you a smooth spreadability, establishing a thin light layer on the skin and confers a velvety soft finish with shimmer. All in all, right after its application, the complexion becomes smoother, more unified and naturally radiant during a busy working day.
How to use
For full hydration and overall radiance, apply L'Oréal Paris Glow Chérie Natural Glow Enhancer all over the face or only in the areas you wish to highlight. Moreover, you may apply it alone or as a radiant foundation under make-up.